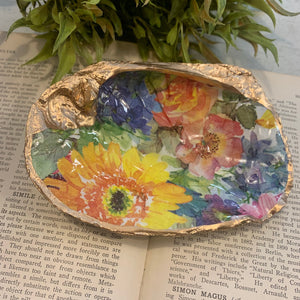 Colorful Floral Scene Tennessee River Mussel Shell
These make the best ring/trinket dish or look great propped on a small plate stand. Handmade in Franklin, Tennessee with Mussels from the Tennessee River, each shell will vary in size and placement of design.
Shells measure about 6" x 4"
Shells measure about 5.5" x 4"
---
We Also Recommend