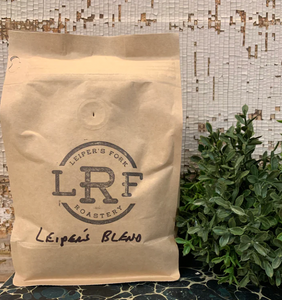 Leiper's Blend Coffee Beans
We strive to make the coffee as special as the community. No frills, no fancy packaging, just good coffee.
Born and raised in Del Mar, CA, Steve May always envisioned himself growing old surfing and skiing. At 25, he and his best friend started a coffee roasting company and their business grew into something they never imagined. It was there that Steve became skilled at roasting. He spent over two decades learning about coffee beans and perfecting his selection of beans and the roasting process.
Steve and his wife, Monica moved to their new home in Franklin the summer of 2020.
We know how many choices you have for coffee. And most of them are good. We just hope that you will taste ours.
---
We Also Recommend