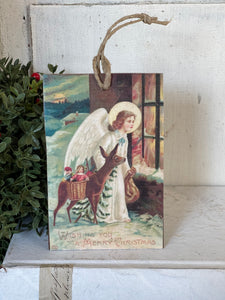 Vintage Inspired Postcard Ornament "Wishing You a Merry Christmas"
Attention Vintage Christmas Lovers! These handmade vintage inspired ornaments are perfect for a tree! Give an extra gift by tying one of these on a present.
Each is handmade, size and details will vary slightly.
Measures 4 7/8" x 3 1/8"
---
We Also Recommend